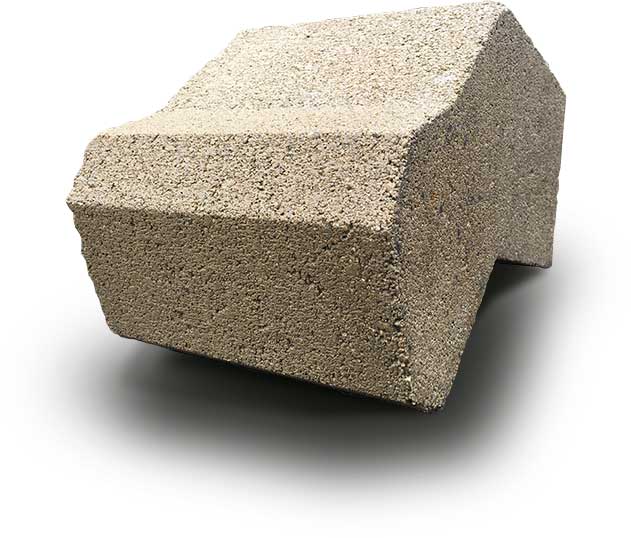 S2 Block
Slope Block supplies one and only one block shape. Why? Our unique block offers both versatility in design and integrity of strength unmatch by the competition. As such the S2 block has proven to be a top seller year after year.
Versatility
Because of its unique design, the S2 block can be laid as an open or closed face pattern. More aesthetic variations and beautiful patterns can be mixed and arranged by a skilled contractor. Currently we offer two colors, gray and sand. Custom colors and sizes can be provided for larger projects, please talk with our sales team for more details. We enjoy and take pride in seeing and discussing creative uses for the S2 block.
Quality
Our company was founded on the highest principles of quality engineering and uncompromising standards for tooling in manufacturing. We have taken care to make sure our blocks start with the best engineered and manufactured molds. These are then supplied to manufacturing plants that we have sought out with the highest level of quality control we could find. The integrity of this process is directly reflected in the strength the S2 block.
What sets us apart from our competitors is our repeat business, happy customers, and how each completed wall is unique, with its own look and design.